Policies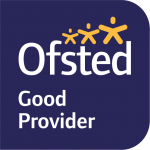 Our policies and procedures explain the finer details of how we ensure our provision is safe and secure for your child. They are intended to be transparent and accessible, however if you have any questions or suggestions for improvement, please contact a member of the Management & Leadership team directly.
All staff and families are encouraged to contribute to the annual review of our policies. This review helps us to make sure that the policies are enabling our setting to provide a quality service for its members and the local community.
We would like to remind parents to familiarise themselves with our updated policies as they relate to our role and responsibilities in child protection, such as for the reporting of concerns, information sharing, monitoring of the child, and liaising at all times with the local children's social care team.
As the Management & Leadership team review policies and procedures over the year, we will update this section of the website. Hard copies of all policies will be stored within files and kept in our reception area for post COVID19 viewing on site.