The changeable weather has kept us all on our toes, but I'm sure you will all agree, the daffodils and sunshine really do help to start each day with a smile. Although COVID hasn't disappeared, we are all being encouraged to 'move on' and try our best to have some type of normality. Good weather and time with family and friends should help us all look forward to happier and healthier times for Spring and Summer. Let's hope the weather is kind to us and allows us to enjoy more of the outdoors over the coming months!
This month we have said goodbye to two wonderful members of our team. Charlotte completed her training here and after extra time to develop her practice, has left Rainbow Room for a new exciting role in a larger chain of nurseries. Kayleigh has joined another small setting and after many years with Bear Necessities (in baby room and pre-school room) will be beginning a role which is much nearer her home. She said she is looking forward to new challenges and being able to walk to work. We wish them both the very best of luck for their future careers!
The builders finished the substantial underground drainage work and we have been able to make progress with the outdoor development at the rear of the building. The large 'sit in' sand pit is the biggest part of the project and is almost ready for the delivery of sand. While we continue with each stage of the preparation and safety checks, the other smaller areas have been opened up for use to the children. Our own children have contributed to the 'man power' needed for filling the wheelbarrows with top soil and painting the never-ending fencing, while Ian has been ensuring my design ideas have come to fruition. It is so rewarding to see the children enjoying the new sections of the garden knowing they are being challenged physically to develop their core and upper body strength, which impacts on their brain connectors and memory. They are all so busy climbing, travelling and balancing, being creative in the new play house and using their imaginations in the messy kitchen. It really is an absolute pleasure to see them so busy and engaged. There are a few more bits and pieces to be done before the whole of the garden is made available to them. We will then continue to implement smaller additions such as adding our large chalk boards to the fences, water play and a new 'Book Nook' deck under the existing shelter. These should all be done before our planned 'Information evenings' for each room where you will be invited to come in for a full tour and talk about the rooms and how we extend learning and development for each and every child. Dates will be agreed this week and invitations sent out to all families.
Jen
Important information regarding the statutory two year check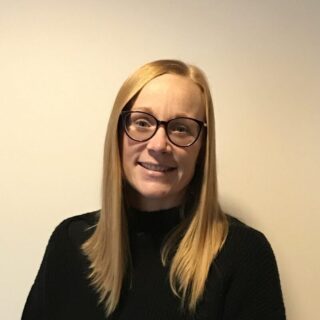 Health development review at age 2-2.5years with Health visitor
Early Years settings have an allocated link health visiting team as a point of contact between them and the health visiting service.
At the age of 2-2.5 years, every child will be invited for a health and development review with their health visitor. This review is an opportunity for health promotion messages to be shared and will include brief child development assessments.
If following the check, the health visitor has any concerns, with parental consent, they will complete and securely send a postcard to the early years setting giving their details and confirming an outline of the concerns. This information can help the early years setting support the child and to prepare for the child's compulsory 2.5-3years health review progress check completed by the setting. With more significant concerns, the health visitor will contact the setting for them to work together to discuss a joint approach of support to the child and family.
The 2year health check and progress review report completed by the setting
Between the age of 2.5-3years, your child's early years setting will complete a compulsory health check report in line with the EYFS statutory guidance. The report will assess and detail the child's development in all areas of learning, identifying strengths and any areas where extra support may be necessary. We ask for the health visitor's findings to be shared with us ahead of the report to ensure all details are consistent and the correct action plan can be implemented to ensure we are all working towards the child receiving the best support for their individual needs, with the support of external agencies as necessary.
For more information, please visit https://www.oxfordshire.gov.uk/business/information-providers/childrens-services-providers/support-early-years-providers/2-year-old-reviews
Sam
News from the rooms
Sunbeam Room News:
For valentines, Amy put together a sensory discovery tray for everyone to explore and enjoy. Amy put red petals, red Duplo blocks, red sensory bottles and a few teddies with red parts on to show the different ways the younger children can explore valentines.
Lisa brought in her hearts shaped moulds for the children to make heart shaped chocolates for their parents and or carers. Lisa melted the chocolate safely in the kitchen and the children sat at the tables and watched as she poured it into the moulds. We then put them into the fridge to set. Once they were ready, some of the children helped Lisa put them into bags to take home.
On another day Annette collected some of our pink and red ribbons and put on some calming music. We danced around the room, moving in different ways and looked at the coloured ribbons and the way they moved with the movement.
An especially windy Friday in February, the children stayed inside to be safe and secure. They did keep busy though… don't worry! We got a big roll of white paper and stuck it to the main floor. We found some trays in our art cupboard and added blue and green paint, then with some help from our teachers, we stepped into the paint then onto the paper. We talked about how the paint felt on the bottoms of our feet and between our toes, we used words like "squishy and cold".
Shaving foam has been something the children have loved to explore in all different ways. One day we made it into 'ice cream' and used bowls with spoons. This followed on from a child's interest earlier on in the day. Another day Maddy added rice to shaving foam to be able to feel the textures and use our fingers to see if we could find individual grains of rice; this was really tricky!
For Shrove Tuesday, we asked Nicky to order some pancakes. We had planned to use some utensils to show the children where we might see pancakes before we eat them. We had pancakes with saucepans, plates, mixing bowls, tins and boxes. We used plastic knives and forks to cut our pancakes into shapes and of course we tried a little just to see if they were cooked right!! We had different types of pretend fruit with our pancakes (to encourage healthy eating) and we found all of our our favourite fruits too!  In the afternoon (with some help from Nicola our lovely lunch cover lady), we cut out some pretend pancakes and we practised our flipping skills. Sometimes we got them on our heads and sometimes they nearly got stuck on the ceiling!
For St David's Day, Maddy drew some flags. She demonstrated how to use felt tips pens to fill in the different colours, she added some pictures of different flags to see if we could find the correct colours. Some of the older children practised saying some of the colours and could match the colours to each of the pens. This was fun as lots of us knew the colours and found our own ways of saying 'Red, Yellow and Green'.
For World Book Day we chose the book "The Hungry Caterpillar". This is one of our favourites and the children always choose to look at it because of the beautiful colours and different fruits. We thought it would be a great idea to dress up as our favourite fruit; even the adults! As a room, we all looked fantastic as fruits and scrummy caterpillars! We read the book at group time with Annette and talked about our favourite fruits and all the food that we love.
Some of the children were talking about the moon and pointing up to the sky in the evenings. This led to an obvious choice of the book "Whatever Next". It's a classic about a bear taking an imaginary trip to the moon. While reading this story the children were able to find the stars and moon. They told us the stars and moon were "Yellow", "round" and "shiny". We chose black paper for an activity with a range of colours to be used individually or mixed together children stamped star cutters in the paint and onto the paper (over and over again) and once they had noticed that it gives lots of little stars they kept doing it and looking at the beautiful colours. We then finished the pictures by shaking some glitter over the pictures to make them shine and sparkle as the night sky does!
Later on in the month when we wanted to try a slightly less mess activity, Maddy put cling film around the table, then added different colours of paint onto it before adding more cling film over the top of it. This created a fun activity but no mess! The children were busy for ages and kept coming back to make more marks, we even noticed a little one 'helping a dolly' to make the special marks on the table and mixing the colours.
Early on in March, while playing in the garden, Amy showed some of the children how she could balance a ring on her head and then all the children started to do it! We balanced with blocks, rings and other random outside toys and we even tried to walk while the objects remained on our heads. We were amazing!
We celebrated St Patricks Day with another busy day! We had so many fun activities that we decided to spread them out over the whole week! We started off with our shamrock pictures (Organised by Lisa). She cut out some green tissue paper and used PVA glue to stick it on the paper as an example. As we wanted to make sure the activity was led by the children, we gave them white paper to allow them to make their own shamrock shape! They were adding green tissue paper everywhere and I' m sure I even saw some on Lisa's arm!! We continued this throughout the whole week so all of the children (doing different days) had an opportunity to get involved. One afternoon we made green play dough with Amy and some of us helped her to measure and pour the ingredients into the bowl using cups and spoons. We all tried hard to use our hands to mix it all together but we did get very sticky and green! We then got flour and rolled the play dough on the table, we used rolling pins to flatten the dough and then used cutters to make shapes of our own. Our favourites were hearts, stars and animals. We talked about the different ingredients we put into the bowl and used our counting skills to count all of them. 
The children really enjoyed our messy "Digging for gold" activity to celebrate St Patricks Day. We took this activity out in the garden where Ciara hid 'Gold Coins' that she had made beforehand. Ciara then put them in shaving foam where the children then used spoons to dig away and uncover the gold coins. The children loved this activity and were so proud of the coins the collected. They even got stickers after as a lovely reward. Ciara finished off our St Patrick's Day celebrations with a demonstration of her Irish dancing. The other teachers had a try too – luckily there is no video evidence of their enthusiastic attempts!!
Friday 18th was Comic Relief and we had so much fun dressing up in red clothing and raising money for such a worthy cause. To celebrate Comic Relief we did some red nose bowling in the garden. We used ten pins and tried to knock them down by rolling the red noses across the floor with help from Annette.  We also did some running races with our red noses and tried a 'Red nose and Spoon' race in the sun! The noses went everywhere but we laughed so much!
Have a wonderful family time over Easter.
Maddy
Rainbow Room News: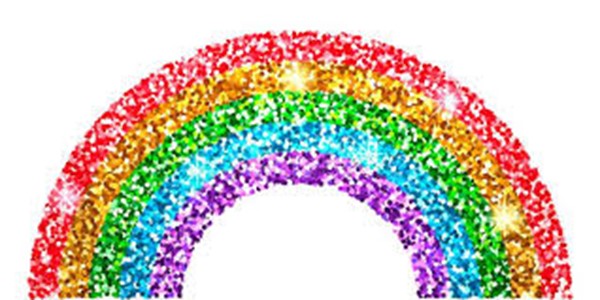 It's March and spring is just beginning! We've looked at how the weather and environment is changing and noticed the daffodils growing in our garden! We have also notice the temperature change from sunny and warm to cold with snow! T-shirts, sunglasses and coats at the ready!
This month in Rainbow room we've celebrated St Patrick's Day, the children got green tissue paper and decorated a shamrock. This helped to develop awareness of other countries and celebrations while also developing fine motor skills, creativity, patience and concentration (some more so than others). This symbol is something they may notice in the future so please do remind them of St Patricks Day and help them to make links across their experiences. Ciara from Sunbeam room also came to visit and showed us a demonstration of real Irish Dancing! She was amazing and the children loved watching her feet move and when she changed her shoes they made a tapping noise too! Such a nice experience for the children.
A few of our children have been to the dentist and taken Toothbrush Ted on an adventure! Thank you so much for sharing your dentist experiences with us on the EyLog, this has allowed us to share the photos and talk to the children during group time about how important it is to keep our teeth clean. These opportunities have promoted a lot of conversations from the children about their experiences of going to the dentist and for those who have not yet been, they have hopefully been made less anxious about any future visits. We've also read books about going to the dentist and reassured them that the staff in Rainbow room go to the dentist too! Nicola (who helps us for break and lunch cover) has been very reassuring as she used to be a Dental nurse before re training as an Early Years Practitioner! Don't forget to email the office and book Toothbrush Ted in advance for your next appointment. The children get to take him with them for a selfie in the dentist chair, they then have a certificate when they return to nursery and a toothbrush to take home too!
Jen bought us some caterpillars! Over the last few weeks we have been observing the caterpillars changes. We have watched them from when they were really tiny to now all in their cocoons ready to turn into butterflies. The children have shown a huge interest at group time watching them wriggle and eat their breakfast, and have also spoken to us about their size and what they're doing. Hopefully they will transform into butterflies this week so we can release them into the wildlife garden (to join those that were set free from Starlight room last week).
We've noticed a lot of change in our garden as the diggers and forklifts have been very busy preparing the big trenches to improve the drainage so that our new equipment can be used in all weathers without huge puddles! We've been able to watch the builders digging in the garden the children have been amazed! We've watched them from the windows and (when it was safe) we watched outside too while standing at the safety fencing calling out to 'Builder Corey' and 'Builder Matt'. Now we have a new playhouse, balancing rope equipment and three large tractor tyres which we are just beginning to explore. We're looking forward to seeing what's yet to come…the slide and large 'sit in' sandpit are looking rather exciting and Jen says we will have a tunnel too. We are bursting with excitement each time the safety fence opens up a new part of the garden!
We hope everyone had a wonderful Mother's Day. The children really enjoyed getting stuck into planting a sunflower to give as a gift. They had a choice of planting a seed that would either grow into a red or yellow sunflower so please do send us photos via EyLog once they grow and bloom as we would love to see how they turn out.
Fundraising for Comic Relief allowed us to dress in something red and also take part in the Red Nose and spoon races outside with Starlight children. We had lots of fun and giggles with red noses rolling off in every direction!
As Sparkling Minds also sponsor a 'Puppy for the Blind', Jen has displayed an update postcard of Millie (the black Labrador pup) in the reception area. We will receive regular updates of her as she is growing and learning how to be able to help people who have eyes 'that don't work as well as ours'. She is getting quite big already!
Rainbow Room Reminder – As the weather is so changeable, please remember to send in a coat each day for outside exploring time. Messy play and toilet training also require plenty of extra changes of clothing to keep the children comfortable. Please top up the children's bags with spare pants, trousers and socks each evening and remember to return those borrowed asap (as we have no spare trousers left in the building). We want to avoid our little people having chilly legs in a skirt or shorts on a cold day.
We hope you all have a wonderful Easter and hope the sunshine is here to stay!
Katherine
Starlight Room News: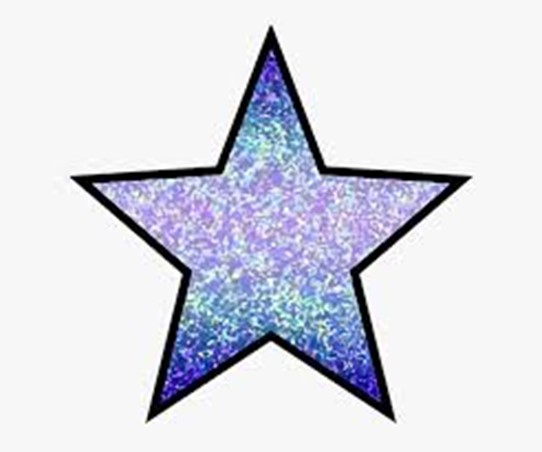 Welcome to our new children and families who have joined us either from Rainbow room or other settings. The paragraph below is repeated in each blog entry for this reason, to share guidance with new families to support their new pre-schoolers with early phonics. While 'Phase 1' is our main focus (listening to, recognising and differentiating between sounds in the environment), Jolly Phonics helps to ensure bad habits are not developed when children show an interest in letters and the sounds they can make. Skip to the focus sounds if you are a long standing parent.
For new parents only – We have been using our 'sound of the week' activities and games to link more sounds to their corresponding letters. Ask the children to demonstrate these sounds at home and take a look at Jolly Phonics online if you need some support. As previously shared, YouTube has each of the accompanying songs should you wish to take a look. Learning the Letter Sounds in Jolly Phonics is a really useful resources for families. Remember to use 'pure sounds' (keeping your mouth movements small to avoid adding extra sounds becoming bad habits. This will help when children begin blending sounds to read words and support them with future segmenting of sounds to spell simple words). When reading a bedtime story, why not begin with a game of spotting a particular letter from the selection we have introduced? Quick recognition will really help with confidence and familiarity. Remember to only spend a few minutes before settling down for a cuddle and wonderful bedtime story to end the busy day.
Phonics progression: This month we have been learning our new sounds of the week; j, z, w, v, y and x.
Jj – Wiggle your shoulders back and forth and 'wobble' like a 'jelly on a plate'.
Zz – Put your hands out to the side and 'flap them' to imitate a 'buzzing bee' saying zzzzzzzz…
Ww – put your open hands around your mouth and imagine being a cloud 'blowing the wind' (a gentle blowing as you make the soft sound)
Vv– Put your both hands together on an imaginary steering wheel of a van and drive saying vvvvvvvv…
Yy – Use your prominent hand to imagine you are dipping a spoon into a pot of yoghurt and raise it to your mouth as you say yyyyyy…
Xx– Raise both hands to your face to imagine you are taking a photograph with an old fashioned camera. 'Press the buttons' simultaneously to take an 'x-ray' picture saying 'cks' (as in f…o…x…)
We will be moving onto our next set of letters and sounds this month.
During small group activities each individual child is achieving more phonic awareness and this is being supported by staff dependent on their developmental stage. Being able to listen and differentiate between sounds is key to being able to apply this to early reading and spelling when in reception class.
Pancake Day
We've had so much fun on pancake day. For our snack we had some yummy homemade pancakes made by Nicky – these went down a treat! Complimented with some fruits and lemon juice. We had an open discussion at registration about 'what is pancake day' and lots of children had input in this. Talking about what toppings we would like on our pancakes too. In the garden we had our very own starlight room mini pancake races! So many giggles and happy faces to be seen. Having a sense of participation and achievement and also taking into account each other's feelings.
World Book Day
Wow! What a lovely day full of reading, discussing and dressing up. The room was filled with so many experiences and smiles. The perfect combination. We were so impressed by all efforts made on world book day. And we did really love reading each other's stories, and talking about why we loved the book so much that we wanted to dress up just like it. When reading one another's books, we were able to identify the beginning, middle and end of the story, and some of us even made up our own. Some children taught each other about the author and the illustrator too!
We have introduced our selection of 'Inspiring Books' each week 'We're going on a Bear Hunt', 'Dear Zoo', 'Handa's Hen' and 'Handa's Surprise' were a special focus and 'Harry and his bucket full of Dinosaurs' along with lots more have been shared during our quiet times. This week we are using 'We're Going on and EGG HUNT' as our focus and we have lot's planned to help us understand how different people celebrate Easter and activities that may take place in our local communities such as 'egg hunts'. Jen has asked Jenny if she would bring in a real lamb for us to see (and feed) sometime soon, as she is currently lambing on her farm. We are all very egg-cited!
We absolutely love our stories in starlight room and we love to promote the importance of them in such fun ways.
Mathematical investigation
This month we have been working on our number sets and corresponding these with numerals. For example, what the number 10 can look like, this could be a numeral found on a front door, or it could be 10 sweets or two lots of 5 dots on a domino during a game. At registration, we recite the days of the week to find the correct day for 'today' before counting by rote to find the the date. When we go past the number ten, we talk about the numeral differently. E.g. the number 12 is one lot of 10 and two more. This allows the children to understand what twelve is (what amount the numeral represents) and this also ensures it's not just known as a one and two (or one add two). We have also been super busy working on our shape recognition. We have been counting how many sides each shape has and this has helped us remember them. Maybe you could spot circles, squares, rectangles and triangles in the environment (or in the illustrations of your bedtime stories). Our small group challenges sometimes involve finding an object around the room that is the shape of a 'square'. We like to play this game for recognising and finding colours too! Active learning and learning through play is far more beneficial than flashcards. Children learn while having fun and this helps to embed new knowledge in the young brain.
Communication, Language and Literacy
We cover this area a lot without sometimes realising! This could be during role play activities or something more focused.
The children have become so much more confident in using the Jolly Phonics actions which to link to each sound, that sometimes they can just do it without any promoting. Which is great for their understanding and memory development. Those that are interested (and ready) are encouraged to write their name on any creations, others try to write their first initial – understanding their marks can have meaning is an important element of early writing.
As practitioners, we are always modelling good use of vocabulary and correct pronunciation of words. Children of this age often mispronounce words or stumble while trying to share the words they are thinking of. Remember to give them time to speak and model correct pronunciation in a positive way, then repeat their phrases to show they have made themselves understood. Use lots of praise and encouragement as this key time in developing the spoken language. Their thought process and speech need time to come together.
We have been promoting name recognition through children finding their own coat pegs, lunch coasters and individual folders which store personal items to take home. This is ongoing and good for school readiness and independence too.  
Garden play
The children have loved having the builders for the past few weeks! It's been such a lovely experience for them to observe, discuss and explore what they were doing and even take this and copy it in their roleplay. We are loving the new climbing and balancing equipment and can't wait to see the new mound and slide finished before getting into the huge sandpit!
St Patrick's day
We were split into two groups to watch a educational video about St Patrick's day and how people celebrate. The children loved learning about shamrocks and the gold coins at are apparently at the end of rainbows. We decided to have a hunt in the garden for our very own gold coins. We had a lovely little surprise performance by Ciara (from Sunbeam room) who has performed Irish dancing since she was younger. She brought in two different types of dancing shoes (soft ones and noisy, tapping ones) for a one off show! We absolutely loved watching Ciara, some of us even found the confidence to give it a good go ourselves with our teachers!
Starlight Room Reminder – As the weather is so changeable, please remember to send in a coat each day for outside exploring time. Messy play and toilet training also require plenty of extra changes of clothing to keep the children comfortable all day. Please could you return any items that have been loaned in recent weeks asap as we have no spare trousers left in the building. We have had sunshine, showers and snow all within one week this month. We want to keep them all comfortable and in 'weather appropriate' clothing at all times and it's not quite the weather for our only remaining back up options – little skirts or shorts (Nobody wants to have chilly legs).
We hope you all have a super Easter Bank Holiday weekend!
Alice
Super Star Staff
Maddy has stepped into the role as Interim Sunbeam Lead while covering for long term maternity leave. She has been absolutely fantastic and been a great example to her team. Maddy strives to support improvement and will always try to make each new day exciting for the children (and her supportive and dedicated sunbeam team). She has listened to Management and Leadership mentoring suggestions, implemented ideas to support the team and help with the room routines and is always reflecting on her own practice and how she can improve as a new lead practitioner. She has been extremely flexible during staff sickness and shortages and this has really helped management with finding appropriate solutions at short notice. Maddy uses our 'raffle ticket' system consistently to recognise and record good practice from her fellow practitioners and this promotes positive team spirit, enthusiasm and a mutual respect in her room. Maddy will be continuing with the role of Sunbeam Lead and we are excited to see how she and the room continue to develop. Thank you for your hard work and dedication to Sunbeam room Maddy. It really is a very happy place to be!