Happy New Year to all of our Sparkling Minds family!
I wanted to start by saying a huge thank you on behalf of the whole team for all of the cards, gifts and kind words before we closed for the Christmas period. The team deserved a well earned break and COVID certainly didn't want to slow down as we have seen in your updates from your personal experiences over the festive season. Fingers crossed, everyone impacted has managed to come through the other side with little more than flu like symptoms and are back to full strength.
I'm keeping my input short this month as Sam (as our SENDCo – Special Educational Needs and/or Disabilities Co-Ordinator) has some information to share. If you ever have any concerns about possible issues with expected development or would like some advice to link with external services, please do contact us on the office@sparklingminds.co.uk email (for the attention of SENDCo) and we will forward your queries to her immediately. Sam works Tue/Wed/Thurs each week and so if you require a meeting, please bear this in mind as she has different working hours on these days.
We have added two links on our Facebook Page to promote new local services.
ChatHealth has been launched in Oxfordshire as a safe and secure text messaging service between healthcare professionals and service users that provides confidential help, advice and signposting support.
ParentLine 0-4 years: Text 07312263081 to message a health visitor.
ParentLine 5-11 years: Text 07312263227 to message a school health nurse.
ChatHealth 11-19 years: Text 07312263084 to message a school health nurse.
2. Welcome to Marvellous Me! The Oxfordshire Health Visiting Service are inviting families to join our new, virtual health promotion groups.
Facilitated by our community Nursery Nurses, sessions run once a week over three weeks and provide information and advice covering a wide-range of age-appropriate topics such as:
Sleep, speech and language, diet and eating, toilet training, child development and school readiness.
Marvellous Me! Now I'm 6 months
Marvellous Me! Now I'm 18 months
Marvellous Me! Now I'm 3-4 years and ready for school
For more information please email: CNNGroups@oxfordhealth.nhs.uk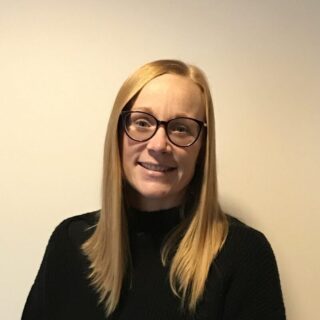 Speech and Language – WellComm toolkit  
I have recently attended training for the 'WellComm Toolkit' which is being used by most settings across Oxfordshire County Council. Jen and I have discussed how valuable this is for our setting and Katarina is also eager for us to share this information with our families to allow us to utilise it as soon as possible. Please take a little time to read through the information below and get in contact should you have any questions. I am always happy to answer any questions you may have.
Sam
Speech, language and communication skills are crucial to young children's overall development. Being able to speak clearly and process speech sounds, to understand others, to express ideas and interact with others are fundamental building blocks for a child's development.
The early identification of any speech and language difficulty or delay is key to ensuring progress for a young child's overall development. It is therefore essential for us, as early year's practitioners, to have a good awareness of what represents appropriate development at each stage, and to use this speech and language toolkit (the WellComm Toolkit) to assist us to support children's language. The tool will enable us 'screen and intervene' as necessary, and to build a profile of each individual child's strengths and needs.
The toolkit has been purchased and distributed by Oxfordshire County Council. It consists of fun and motivating screening activities, using a combination of techniques such as observation and discussion alongside a variety of 'little tasks' which enables us to evaluate children's language skills, draw up a detailed profile and make professional and informed judgements about children who may need close monitoring. It will support our practice within the setting or help us seek external support for children who may need to be referred to outside agencies for additional advice and speech intervention.
The toolkit is for use for children aged 6 months to 6 years and at Sparkling Minds, we feel it would be invaluable to use the toolkit for each child on joining the setting (and for each term thereafter, if required). If there are suggested actions to develop speech, the child's key person will work and communicate closely with parents throughout each stage of the process to ensure any support is consistent across nursery and home.
For more information regarding the Wellcomm toolkit, please visit – WellComm – GL Assessment (gl-assessment.co.uk)
GUIDE DOGS: We have sponsored a puppy!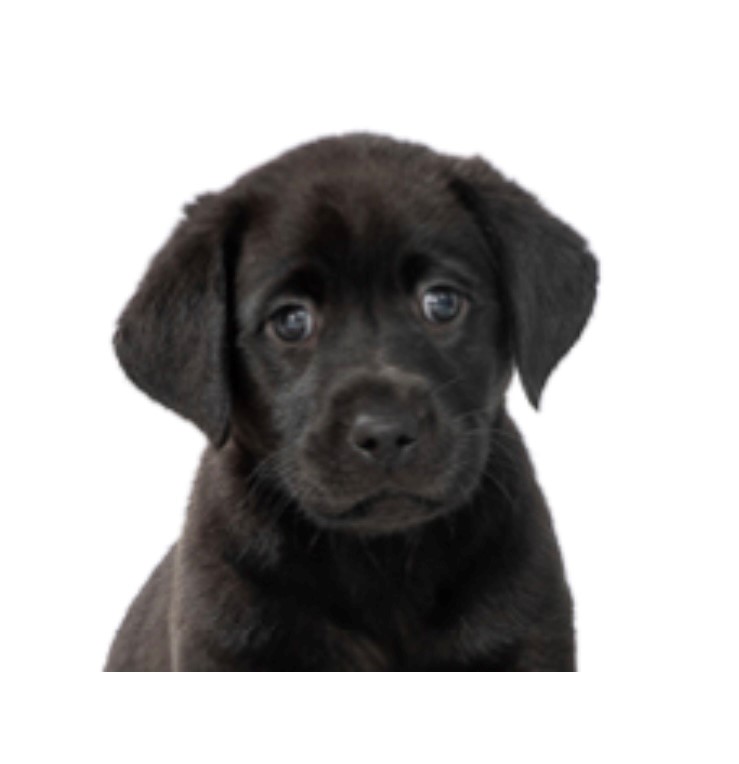 Breed: Labrador
Mum: Zion
Dad: Perry
Loves:
● Sniffing out tasty treats
● Rolling in the sunshine
● Carrying her favourite toys
For more photos and a video of Millie, please visit:
htts://www.guidedogs.org.uk/sponsor-a-puppy-today/millie/pupdates-millie/
Here you can keep up to date with all our pups latest photos and videos of their journey to become a life-changing guide dog. We hope you enjoy watching our puppy transform into an incredible companion for someone who is blind or partially sighted. We are glad to be part of this special partnership!
News from the rooms
Sunbeam Room News:
The children in Sunbeams have had a calm start to January and the New Year; despite a few positive cases of COVID which delayed some of our plans and experiences!
We listened to different types of music including nursery rhymes and story songs and used the instruments to make sounds while we danced with our friends and teachers. Ciara took the lead and demonstrated to the children and then they would try to copy; wiggling and moving around the room. A joy to see!
Our little sunbeams have welcomed many new friends over recent weeks. We have been showing how kind we are by sharing toys and taking turns. Some of us liked giving cuddles and encouraging high fives!
We looked at different natural materials which we found in the garden. With a little help from Amy, the children walked around and collected bits to put in the tray. During our exploring, we managed to find twigs, grass, leaves, sand and mud. Over the month we made different types of play dough. At the start of month, we made lemon dough and had star and moon cutters to create shapes. We loved using our sense of smell to sniff it! We really enjoyed using rollers and other utensils to push into the play dough and see what happened. As messy play is always a favourite, we wanted to explore the paint in different ways. We used different shaped sponges with Lisa to create different shapes on the paper. It made funny marks and we felt the different textures of both sides of the sponge while watching as it created different types of marks on the paper. As always, our fingers got involved too (and some pictures did turn brown by the end) but gosh did we enjoy it!
You may have spotted the extension to our old messy kitchen in the garden. Jen and Ian listened to our request for a larger 'work surface' and we have already busied ourselves with lots of pouring and mixing with our friends and teachers. A few of us left some muddy evidence behind on our cheeks which may be visible in our observation photos on Eylog!
Some of the children have been focusing on their fine motor development. They have been experimenting with a variety of ways of controlling utensils; holding cutlery and concentrating to be able to pick up small objects. Maddy made four different rice colours and put them into a big tray which led to everyone using different utensils to scoop the rice into pots. When it was too tricky, we reverted to using our hands to pick it up before emptying them out again! We also liked using dry pasta for a similar activity. It was just as much fun but a little more difficult to pick up. This made us really focus to be able to pick each piece using our fingers and co-ordination, making sure we didn't drop the pasta.
Towards the end of the month, we made red dough as we thought it was an age-appropriate link to Chinese New Year. We linked this celebration to several activities and took the opportunity to extend the fine motor skills development by introducing chop sticks to our play. We asked Nicky to prepare some noodles to encourage grasping, collecting and moving the noodles. They felt very funny on our fingers! We talked about what types of foods we have in our homes and showed pictures of foods and celebrations on the iPad to be able to develop early awareness of different cultures and family backgrounds.
To celebrate Chinese New Year, we inspected different things we 'found' at our table. The team had gathered tissue paper, gold wrapping paper, paint and glitter. We added glue and began adding to the paper! We made Chinese New Year fans with Nicola where we used red paint and glitter and then tried our hardest (with some help) to fold the paper up to make fans! This took a lot of concentrating and perseverance. Lots of our older children really liked how they turned out and were really pleased with how they looked.
Lots of our little ones have been showing us new ways of moving around the room. Some like to crawl or army crawl while others like to bottom shuffle or walk. The tunnel has been a really good opportunity to get all of the children involved and has encouraged the important hand and leg movements that help develop early connections in the brain. Some incidental learning was taking place as we looked at the beautiful colours on the outside of the tunnel during our physical play. Many of us liked sitting at one end of the tunnel realising we could see Annette peeping through the other end! Seeing her smiling face encouraged us to try to crawl through to the other end (some fast and some slow) with a big "Well Done" to finish!
EyLog Electronic Learning Journals
Please contribute to your child's Learning Journal with regular photos and commentary of their play and experiences at home. We really do need to build a picture of how they transfer their new skills between home and nursery. It may include making new friends, rolling or kicking a ball, using their cutlery with more control at meal-times, taking their first steps (or running away from you when you are in a rush), enjoying some home baking with you or family members. It really is all part of their development and helps us to build a clear picture of what they can do and how we can support them at nursery.
Maddy
Rainbow Room News: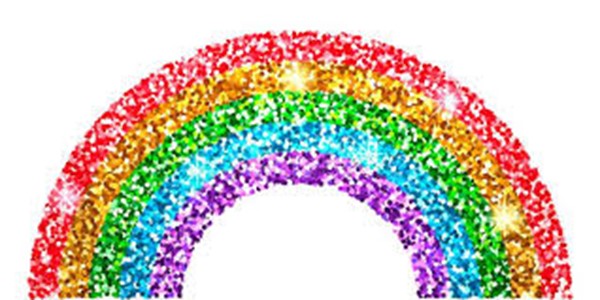 Rainbow Room team would like to wish you all a Happy New Year. We hope you had a lovely break and some special family time which sadly was not possible this time last year. We've all settled in beautifully, welcomed some new faces from Sunbeam Room and are now happy and ready for the year ahead!
After starting my time in Starlight Room in September, the new year has allowed me to step into Rainbow Room and get settled with both the team and children. I have loved my first month with Rainbows and it has been a pleasure getting to know all of the children and meet parents at the door. It has been wonderful to have time to get to know the little unique personalities and interests while also developing some new aspects to our daily routines. Rainbow team have been reflecting on our practice and how we wish to further improve the room and make it even more fun and interesting for our older toddlers over the coming months.
Many of our children have shown a huge interest in sensory play. We have spent long periods of time at the sand tray with the diggers! Charlotte encouraged experimentation with shaving foam and water and their free choice led the children to wanting to add the dinosaurs. We've also had rice play, to encourage pouring and emptying using different sized containers. This will help build their fine motor muscles in their hands while also developing mathematical concepts. The team support children during this type of play with lots of vocabulary such as more, less, heavy, light, full and empty. They also model positional language such as next to, on, under and in. This basic interaction really does help embed understanding so don't be afraid to use this language with your children (even if they aren't using the language independently). It will come if you model and encourage during play and interaction.
Rainbow room have spent a lot of time exploring outside in all weathers. We have wrapped up warm with our hats, wellies and wetsuits. It can take a while for us all to get ready, but the team are patient and encourage increased independence, supporting the children while they try to dress and undress (giving a little help and lots of praise as needed).
Rainbow room have learned about Chinese New Year. The team have read stories to help with their growing awareness of celebrations and traditions while showing lucky symbols (fish and dragons) looking at Chinese food and using the lucky colours of red and gold for art and craft activities.
Jen and Ian have had confirmation that the builders are due this month. The preparation for the improved drainage in our outdoor space should take around a week. The small amount of disruption will avoid any future big puddles impacting on all year-round play, and the new development can begin. We are all very excited and are looking forward to the new outdoor area being ready in time for Spring and Summer!
EyLog Electronic Learning Journals
Please contribute to your child's Learning Journal with regular photos and commentary of their play and experiences at home. We really do need to build a picture of how they transfer their new skills between home and nursery. It may include sharing favourite toys with friends or siblings, catching or kicking a ball without falling over, using their cutlery with more control at meal-times, trying new foods, helping you to tidy up, matching pairs of socks when you do the laundry or maybe achieving something they couldn't do before! It really is all part of their development and helps us to build a clear picture of what they can do and how we can support them at nursery.
Katherine
Starlight News: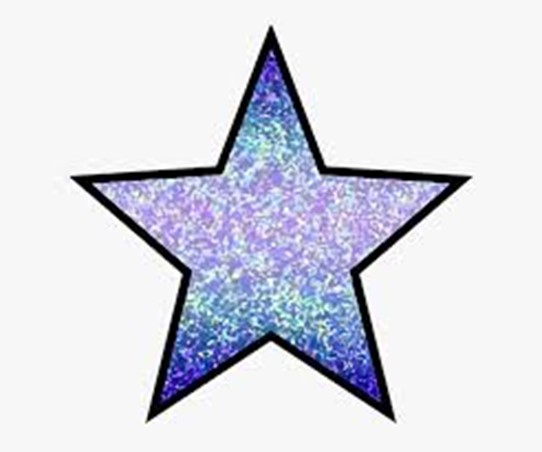 Welcome to our new children and families who have joined us either from Rainbow room or other settings. The paragraph below is repeated in each blog entry for this reason, to share guidance with new families to support their new pre-schoolers with early phonics. While 'Phase 1' is our main focus (listening to, recognising and differentiating between sounds in the environment), Jolly Phonics helps to ensure bad habits are not developed when children show an interest in letters and the sounds they can make. Skip to the focus sounds if you are a long standing parent but do ask to speak to Jen if you would like any individual advice for early phonics. She will of course again organise 'School Readiness' meetings for families which will be held in 'The Pod' during the summer in preparation for transition to school. The families with 'leavers' will be contacted nearer the time to book via email.
For new parents only – We have been using our 'sound of the week' activities and games to link more sounds to their corresponding letters. Ask the children to demonstrate these sounds at home and take a look at Jolly Phonics online if you need some support. As previously shared, YouTube has each of the accompanying songs should you wish to take a look. Learning the Letter Sounds in Jolly Phonics is a really useful resources for families. Remember to use 'pure sounds' (keeping your mouth movements small to avoid adding extra sounds becoming bad habits. This will help when children begin blending sounds to read words and support them with future segmenting of sounds to spell simple words). When reading a bedtime story, why not begin with a game of spotting a particular letter from the selection we have introduced? Quick recognition will really help with confidence and familiarity. Remember to only spend a few minutes before settling down for a cuddle and wonderful bedtime story to end the busy day.
Phonics progression: This month we have been learning our new sounds of the week; g, o, u, l, f and d.
At registration we are seeing a lot more children getting involved and having a 'good go' at these sounds and actions. Taking it a step further and linking common objects or people that begin with the same sound. During this type of game, the team give the children a clue first to support them. eg. Things beginning with 'ffffff…' "I'm thinking of a creature that swims in the sea" …f…i…sh Yes it's a fish!
Gg – water gurgling down the plug hole (after you brush your teeth) your hand points down and swirls around imitating the water swirling down with a focus on your tongue position as you make the sound (maybe place your hand under your throat to emphasise how it feels)
Oo – 'on/off' – point your finger as though you switch the light switch on and off.
Uu – two hands together before sliding one up as though you are putting up your umbrella.
Ll – Licking a lolly on a hot sunny day (poke out your tongue and move the imaginary lolly from your nose to your chin)
Ff – Hold your hands apart (high and low) as though you are squeezing the air from an inflatable fish at the pool or beach.
Bb – two hands holding the handle of a cricket bat and swinging forwards.
We will be moving onto our next set of letters and sounds this month.
Chinese New Year
We've had so much fun learning about Chinese New Year (and that's not just the children). On the first day of the celebration (Tuesday 1st Feb) we made red playdough with Alice. We added all the ingredients and talked about the importance of measuring etc as we went. Linking to Chinese New Year celebrations, we used our finger muscles to roll and sculpt different 'foods', dragons and candle holders. Some of us coloured in some beautiful pictures of Chinese lanterns and dragons, making them as colourful as we could (whilst trying to stay in the lines for good pencil control). On Wednesday, the children loved exploring the noodles in the tuff tray! They were pretending that it was a Chinese take-away; filling pans, plates and bowls. On the art table everyone loved making their own dragon, adding their own touch to each individual piece but also being able to follow instructions. Using the iPads, Alice and Kayleigh each took a small group of children and watched a video all about Chinese New Year. We all listened so well. We had a great discussion about the information shared with us, and learned that the colour red is good luck, houses are cleaned on the first day of celebration to dismiss any bad luck and we also learned that each year is named after an animal. 2022 is the year of the tiger! We hope the children learned lots from this experience; each individual remembered something from the video that was special to them. On Thursday the main focus of the room was to learn more about the year of the tiger. We made our own versions of tiger faces (all by ourselves), we used our imaginations at the tuff tray using the tigers in orange lentils, and then, for some of our older children, we followed instructions with colour by number colouring pictures! This was great for numeral recognition and also trying to stay in the lines for greater pencil control. The children were able to extend their cultural awareness and understanding by watching the video and discussing things of interest.
Mathematical investigation
Children develop mathematical concepts in all areas of play. Whether this is in the role play area or on a 1:1 activity with their key person. We are always hearing mathematical language being used during the children's play, as an example, using words such as 'more or less' and 'bigger and smaller'. It's great to see that the terminology is being used in the correct way and is being embedded.
Using the weighing scales and different objects we have been furthering our understanding of 'heavier and lighter'. Some of us were showing great perseverance throughout and being proud when we made one side heavier than the other by adding more objects.
Making a set amount is a great way to learn about counting and number (and what numerals represent). This is exactly what we have been doing using amounts from 1 to 10 during activities. This exploration allows the children to recognise the visual numeral and develop the understanding of what each numeral represents. Making a set of 10 dinosaurs, finding the numeral 10, having two groups of 5 cars (ten altogether) or mark making with two 'garden gates' (tally charts) are all correct ways of representing ten. In the Early Years we need to support children to understand number and amounts to help them truly understand 'more and less', 'bigger and smaller' etc. If they know what numerals 6 and 9 represent, they will understand that 6 is less than 9, 9 is more than 6, one amount is bigger/smaller than the other. They will instinctively begin to understand how they can add more to create a larger amount etc all of which will lead on to addition, subtraction (and eventually multiplication and division when at school).
Literacy
After lunch time some of our younger friends go to sleep and the rest of us allow our food to settle during a quiet time in our daily routine. We gather together to sit on the carpet area and select individual story books to look at. This has been a great success as the team hear some beautiful 'story telling' as children use the picture cues with their story vocabulary to express their thoughts and ideas. Children are confidently turning the pages one by one and holding them up the right way. They are demonstrating their understanding of how print has meaning. Through their love of stories we have been looking at the basic structure of a story book e.g. beginning and end. As well as explaining the roles of an author and illustrator. Why not ask them about this when you relax for a bedtime story? They may surprise you!
For those that are developmentally ready (and interested in writing their names) we encourage locating name cards, correct pencil grip for control and we encourage writing for a purpose. For some of us, recognising our name is a fantastic achievement on its own, others are attempting to write their first initial. Those that are ready will write their name and take great pride in knowing they can do this and use it to take ownership of their drawings and artwork. Whilst mark making, staff are always having discussions with the children about sounds that letters make and also pointing out the difference between capital letters and lowercase letters. We all use a capital letter to start our names because we are all SPECIAL!
Expressive arts and design
During the month of January, we have been busy exploring materials in the messy conservatory! It all starts by being independent and putting on our aprons to keep us as clean as possible. Being able to have free access to any art materials has been a huge hit. The children have explained their ideas and requested resources to achieve what they want to make. Being able to access these materials easily is of great benefit and is also developing their thinking, communication and problem-solving skills. Observing how they use the watercolours, paint dabbers, paint, chalk, and collage materials has been lovely to see.
Communication and Language
We have been modelling a wider range of vocabulary to the children in the hope of furthering their use of language. Part of this focus has been using past and present tense correctly. We find a good activity for this is 'news time'. Discussion and recapping for clarity allows us to model correct use of past and present tense. Eg if someone says "tomorrow I rided my bike at the park" we would recap and say something like "How exciting, you went to the park yesterday and rode your bike?" This is reinforcing they are making themselves understood to others, that we are all interested in their spoken words and also modelling the correct wording/tense without drawing attention to any incorrect use of language. Talking about news is also a perfect time for the children to listen to one another.
Correct and clear pronunciation of any mispronounced vocabulary is being modelled by staff during incidental daily conversations. An example of this is Spaghetti Bolognaise can sometimes be referred to as 'Basghetti' and so staff will simply say the correct pronunciation as they serve lunch "enjoy your Spaghetti!"
Garden play
Outside we have been exploring and investigating while going on a bug hunt and watching the change in the weather/environment. Some of us have been busy playing cafes in the mud kitchen and feeding the 'teachers' for their lunches! We have been playing lots of what's the time Mr Wolf games too, sometimes not even adult led! We love running around the garden and avoiding obstacles when it's his 'dinner time'!
We are all very excited and are looking forward to the new outdoor area being gradually developed in time for Spring and Summer!
EyLog Electronic Learning Journals
Please contribute to your child's Learning Journal with regular photos and commentary of their play and experiences at home. We really do need to build a picture of how they transfer their new skills between home and pre-school. It may include making new friends, throwing, catching or kicking a ball, using their cutlery with more control at meal-times, eating new foods, helping you to cook or bake or maybe achieving something they couldn't do before! It really is all part of their development and helps us to build a clear picture of what they can do and how we can support them at pre-school.
Super Star Staff
It really has been so difficult to pick just one member of staff this month. The team have pulled together (as always) after a really difficult month. COVID is impacting on everyone and unfortunately our team has suffered and as a result we have all been placed under extra pressure. I cannot thank them all enough for the support they have shown to each other with determination to keep us going. They have all continued to provide care for your little ones despite the extra worries they had for their own health and the health of their families.
There isn't a member of staff in the building that wouldn't say that Nicola is always smiling. She supports us between 9:30am and 2:30pm for lunch cover every day (mainly in Sunbeam and Rainbow, but occasionally in Starlight too). She has offered help with extra hours when staff have been struck by COVID; helping us to continue with familiar faces for our little ones. She has such a positive attitude and genuinely makes everyone around her feel happy. Nicola wants to know every single child and is proactive in asking questions about new little ones as they join us, including their likes and dislikes and things that really make them engaged. She brings lovely ideas to each room and I can honestly say she is one of the kindest, nicest people I have met. I am so pleased that she decided to join our team.
Thank you for bringing your 'sunshine' on wet and windy days Nicola!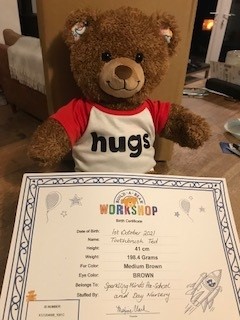 Don't forget to let us know if your little one has a dental appointment. Toothbrush Ted has his diary ready and will accompany them on their visit.
Keep smiling!